Mystique Privacy Fencing Overview
When you need to Think Privacy & Comfort, Think Fencing.
With the natural look of timber, or in a variety of plain colours, Mystique provides privacy in a garden setting and an effective barrier from unwanted traffic and neighbour noise. They are long lasting – will not rot, corrode, peel, and are impervious to termites and attack from organic matter. They are enviro-friendly containing no heavy metal carcinogens or harmful chemicals.
Mystique Panel Fence Styles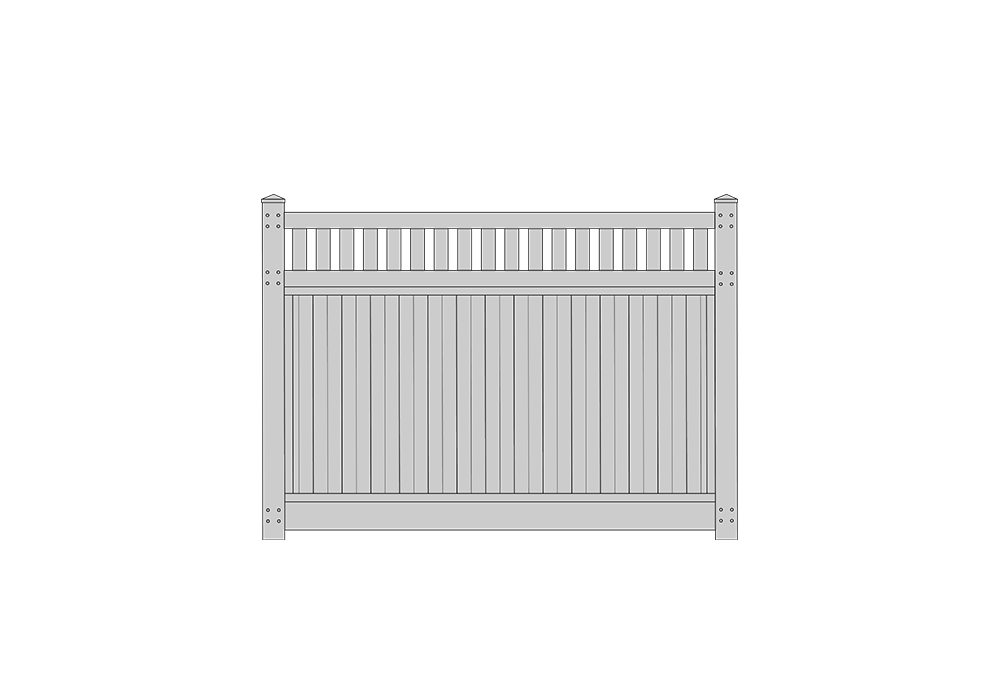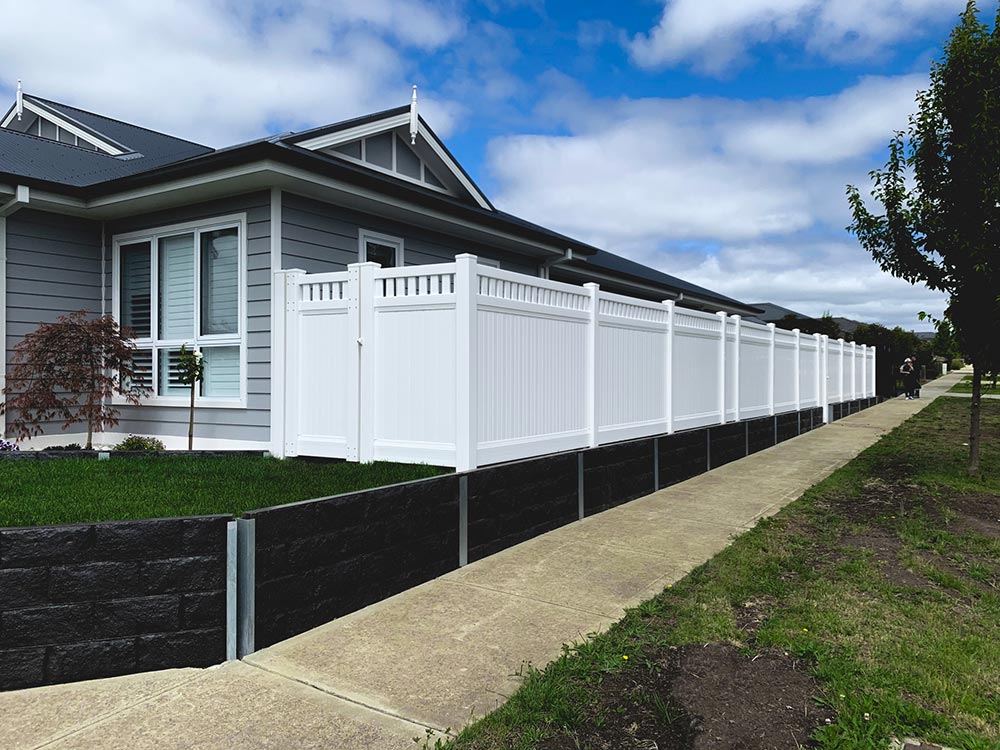 The versatility of Think Fencing products means that our fences have been proven to withstand the coldest parts of Tasmania to the wild and varying conditions of the Tropics of Far North Queensland, and everywhere in between.
Designed and built to last in all conditions, combining natural timber-look with plain colours, the Mystique Panel Vinyl privacy screen system provides you with amazing good looks and peace-of-mind.
Simply, it is the perfect fence panel to provide absolute privacy – ideal for side fencing, feature walls, or as an acoustic barrier.
Picket Fencing Redesigned
All Think Fencing's picket fence posts are set 600mm into the ground ensuring rigidity and strength. All of our fences are made from durable high tech composites. Consequently our picket fences retain their good looks year in year out without the need to paint.
Our picket fence posts have slots cut through both the top rails and plinth boards.  For the reason that, it not only enhances the look of your fence but protect its life. Furthermore Think Fencing's unique picket fence designs means our picket fences look just as good from the front or back.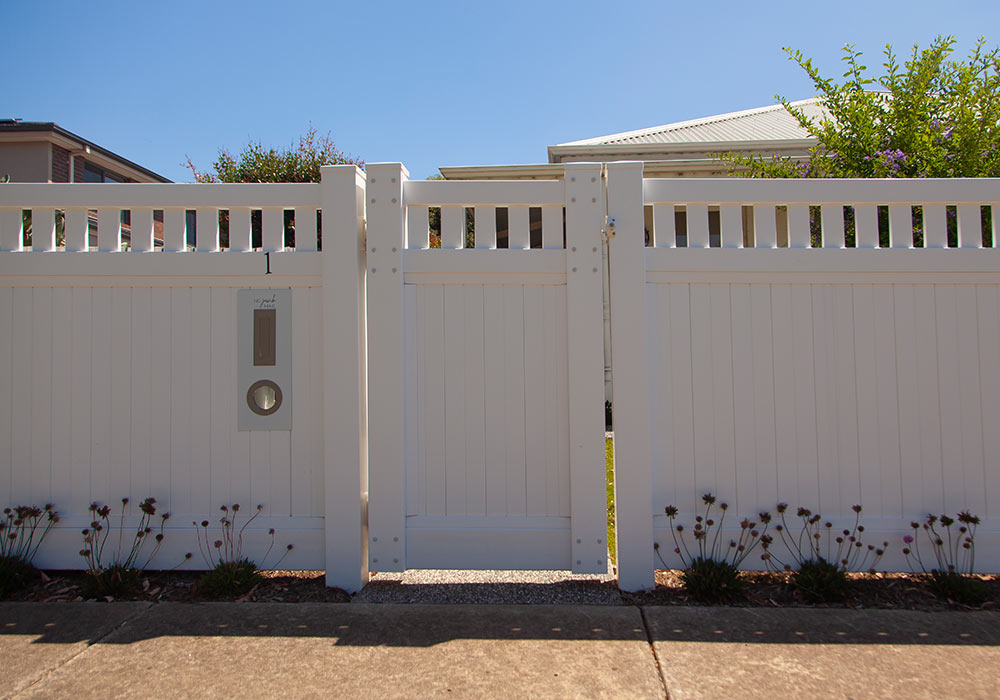 Think Fencing PVC Benefits
We've heard all the concerns, perhaps the most popular is; plastic is cheap and won't last outside in the Australia conditions. If this was true do you think we would offer a 30 year warranty on all our plastic (PVC) fencing.

So you're reasonably handy and would like to save some save money, then great news our PVC fencing is easy to install.

Despite what you may think about plastics, the PVC used to make out fences are in-fact eco friendly and completely recyclable.

All Think Fencing products are manufactured here in Australia at our Bellarine based manufacturing complex in Victoria.

Think Fencing offers a limited *30 year warranty for all PVC Fencing products.

Think Fencing doesn't require painting ever, simple choose from our large colour range and relax knowing it will never require painting. 

We all know fences are easy targets for graffiti artists, rest easy knowing our fences are coated in a graffiti resistant coating.
No nails or screws required! Think Fencing's picket fence installation is made simple with our special interlocking tabs that join the rail to the posts, so there is no need for specialised tools or fixing parts – consequently maintenance is minimal for the life of your picket fence.
Have a look at our picket fence installation guide to assist you every step of the way. 
We created special angular panels that clip together, with an air void in between the panel walls to reduce sound penetration. Independent testing proved that Mystique Paneling can significantly reduce the level of sound transferring through your fence.
Colourfastness and Scratch Resistent
The colours we use on our fencing products are not just a coating, they are a specific layer of Mechanically and Chemically bonded polymer that has been incorporated into the profile during manufacture. The result is colour that lasts a lifetime, and is scratch and scuff-resistant.
Mystique Fence Colour Range
Mystique Panel Fence Standard Sizing