Bellbrae Screen Fence Range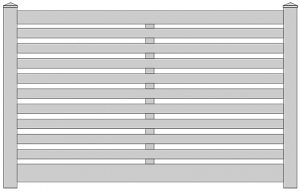 Bellbrae Fence Specifications
Bellbrae Privacy Screen Fence
Quote based on 2.39m panels.
Panel height measured from ground to top of post (excluding cap).
One post and post cap included with each panel.
Additional post required at the end of each fence run or where gate is required.
Top Rail Height: 73mm below post (including cap).
Custom designs, heights, and colours available on request.
1 x Post and Post Cap (127mm x 127mm).
1 x Plinth Rail (150mm x 50mm).
1 x Steel Insert for Plinth Rail.
1 x Top Rail (88mm x 51mm).
1 x Steel Insert for Top Rail – colours only.
Pickets (76mm x 22mm) at 19mm spacing. Quantities vary based on fence height:

0.9m: 6 horizontal pickets
1.2m: 9 horizontal pickets
1.4m: 11 horizontal pickets
1.6m: 13 horizontal pickets
1.8m: 15 horizontal pickets

 

Rear Brace (76mm x 22mm)
Tek Screws to fix Rear Brace.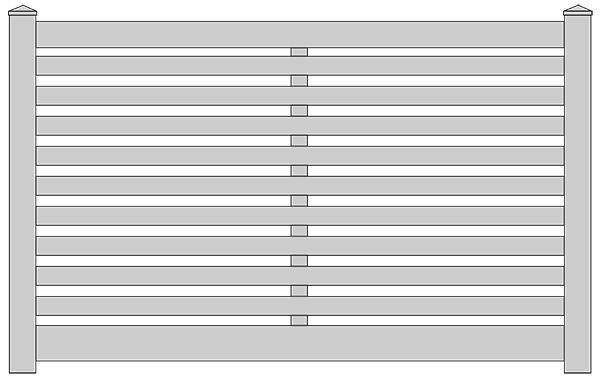 This fence design can be used up to the height of 2m.