Need a horse rail fence for your paddock?
One of the most important investments you can make as a horse owner is the money you spend on security.
Not only should you seek to secure your horse's paddock against intruders and wild animals, but you should be looking for ways to keep your horse from straying without causing undue stress and harm to the horse itself. Unfortunately, horses can be wilful creatures, and if a horse rail fence is not sufficient, it can lead to breaches and straying animals.
But durable wooden fencing isn't cheap, and costs only continue to rise as it is eroded by weather and sometimes damaged by horses and animals themselves. You can invest in plastic fencing or even metal fencing, but neither of these is particularly good for horses in general, nor do they look particularly attractive and sometimes they can look downright imposing. Thankfully, there is a happy medium, and you need not settle for ugly looking fencing.
Horse Rails Australia: Beautiful fencing made to last.
For over 20 years now, Think Fencing (leading PVC fencing suppliers in Australia), has led the way in the construction of durable but beautiful horserail in Australia. We draw on a long tradition of innovation when it comes to creating practical but aesthetically pleasing fencing solutions and have become one of the most reputable fencing brands in the country. Furthermore, we pride ourselves on being 100% Australian designed and made, which means the fencing we provide caters to the robust Australian climate and environment.
At Think Fencing (leading PVC fencing suppliers in Australia), we've become one of the most trusted fencing brands in Australia over the past two decades. We've worked not just with the equine and Thoroughbred racing industries, but with all kinds of clients, from residential to agricultural. This means that we have a responsibility to create clever and innovative designs that can put up with the harshest weather and heavy use. Not only are our beautiful fences well-made, but we also uphold the ethics of environmentalism and sustainable manufacture. We are the only fencing manufacturer in Australia that is Best Practice PVC accredited. We also supply other horse fencing products, including 3 rail horse fence.
Furthermore, we offer a number of different styles of horse racetrack fencing, all of which are made to be the toughest and most resilient on the market.
We recognise that the maintenance and replacement of fencing can run to some very high costs indeed, and we seek to address that with our products. All our fencing is polymer-based but accurately replicates a natural wood finish to the point where you might not even see the difference!
Other benefits of our Think Fencing include:
Our fences are among the most durable in the business and are known particularly for their resistance to both physical damage and to harmful UV rays that can degrade paintwork on lower quality fencing.
We know that it can sometimes cost a lot to have your fencing installed by professionals, and we have addressed it by designing our fences to be super simple to install, with a full guide and plenty of guidance from us
Because our fences are so long-lasting, there is no need to continually replace or repair them. That means you won't be using up vital environmental resources in keeping your fence secure.
Our commitment to making your horse rail fence easy to install and customise extends to our after-sales service too. On our pages, you will find a huge catalogue of components and accessories so that you can tailor your fencing to your specific requirements. We manufacture each length of fencing to your requirements, and if you do have any difficulty with installation, we can offer you our installation services as well. We also supply other fencing products including 4 rail horse fence.
Begin designing your horse safe fence today!
The first step towards ordering your ideal horse rail fence is to take a look at our fence builder now. You will get a chance to look at your property, figure out how much you need with our intelligent fence designing software, and choose from a range of options of finishes and materials such as a white PVC fence. Whenever you're ready, you can fill in our online form or give us a call for a free quote, and we will get started on your order in a matter of days. Head over to our fence builder now!
Equirail has been designed as a simple alternative to often over complex horse fencing systems.
So It's ideally suited for use with Zappa Rail, or any new or existing horse fencing system. It's attached to your posts using a simple one piece bracket and is tensioned using an Equi-tensioner. The Equirail slides into the Equi-tensioner and is cranked up by hand to the desired tension. In contrast, it's just like its bigger brother Zappa Rail, it is easy to install, highly visible and never needs painting. As a result, it's perfect for adding life to an old fence or to create a cost-effective new Horse Fence.
Made from such advanced polymers, it's tough enough to handle the most demanding conditions. Therefore, wire enforcement is not needed, making it a very safe horse fencing rail. As a result, it can be adapted for semi permanent solutions, making it one of the most versatile horse fencing rails. This is the smaller, non-electric version of the Zappa Rail, yet it still has a heavy-duty breaking strain of 800 kilograms.
So it's perfect for semi-permanent fencing. It's easy to install, highly visible and never needs painting. And because we make it here in Australia, we can customise rail length to suit your needs – so there's no unsightly joins. Make Equirail your horse safe fencing solution.
Zappa Rail Standard Sizing
Think Fencing PVC Benefits
We've heard all the concerns, perhaps the most popular is; plastic is cheap and won't last outside in the Australia conditions. If this was true do you think we would offer a 30 year warranty on all our plastic (PVC) fencing.

So you're reasonably handy and would like to save some save money, then great news our PVC fencing is easy to install.

Despite what you may think about plastics, the PVC used to make out fences are in-fact eco friendly and completely recyclable.

All Think Fencing products are manufactured here in Australia at our Bellarine based manufacturing complex in Victoria.

Think Fencing offers a limited *30 year warranty for all PVC Fencing products.

Zappa Rail is made from durable high tech composites resistant to the harsh Australian sun. Your fence will look great for years.

The Zappa Fence is strong enough to have a electric fence attached to its structure.
How to install our Horse Fencing
Horse Safe Fencing Components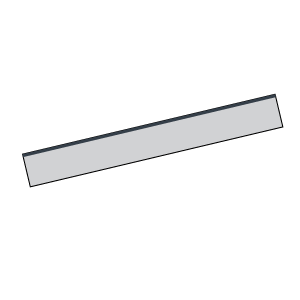 Available per metre length, maximum roll length 200m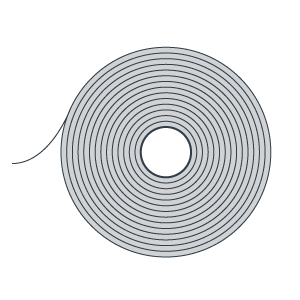 Includes extra to thread through to line strainer and fit end bracket.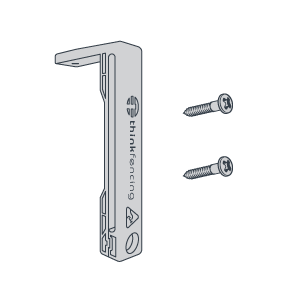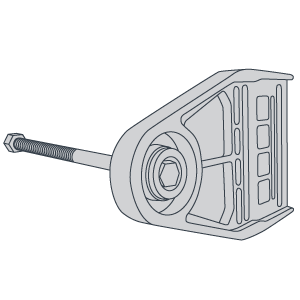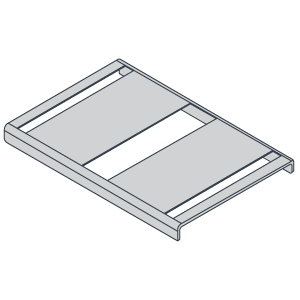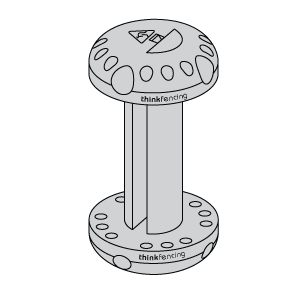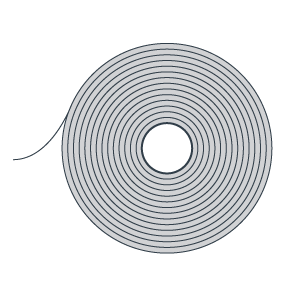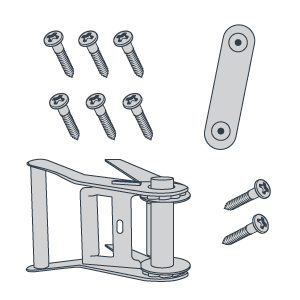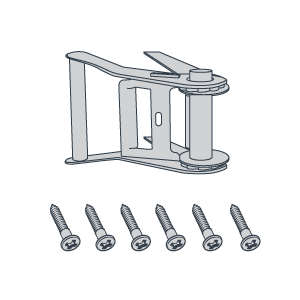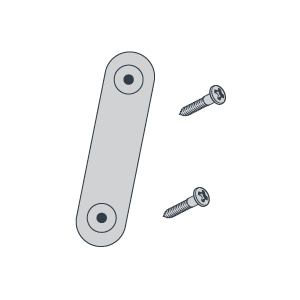 Horse Safe Fencing Components are now available to purchase at hellofencing.com.au